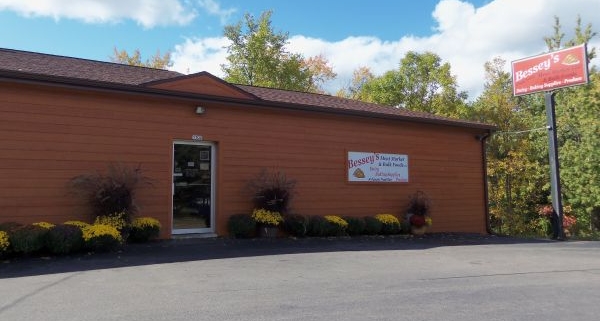 Hours: Monday-Friday 8am-6pm
Saturday 8am-4pm
Sunday CLOSED
Our on site Smokehouse is up and running and we are in the process of adding many new products to our store. Bessey's Meat Market of Rhinelander Wisconsin is an old fashioned meat market where the customer always comes first. Our number one priority is to carry a full line of the freshest quality meats at a fair price. All of our beef is USDA grade choice or higher and our pork is premium grade and both of these products come from the Midwest. We also carry poultry, seafood, fresh homemade sausages as well as non-meat items such as Wisconsin cheese, gourmet and bulk foods.
Mmmmmm, What smells so good????
That would be the fresh breads, hamburger buns and bratwurst buns we make. If you have a sweet tooth, we can satisfy that, also. We make a variety of cookies, sweetrolls and pies.